Frequently asked questions
Where is the Obol made?
---
The Obol is proudly made in the USA. We believe in keeping jobs here at home.
---
What is Obol made of?
---
We use only new food safe grade polypropylene.
---
Is Obol dishwasher safe?
---
Yes! Obol has been tested by an independant third party lab and passed all standards.
---
Do they stack?
---
Not completely, but neither does your favorite coffee mug. They stack about 50%.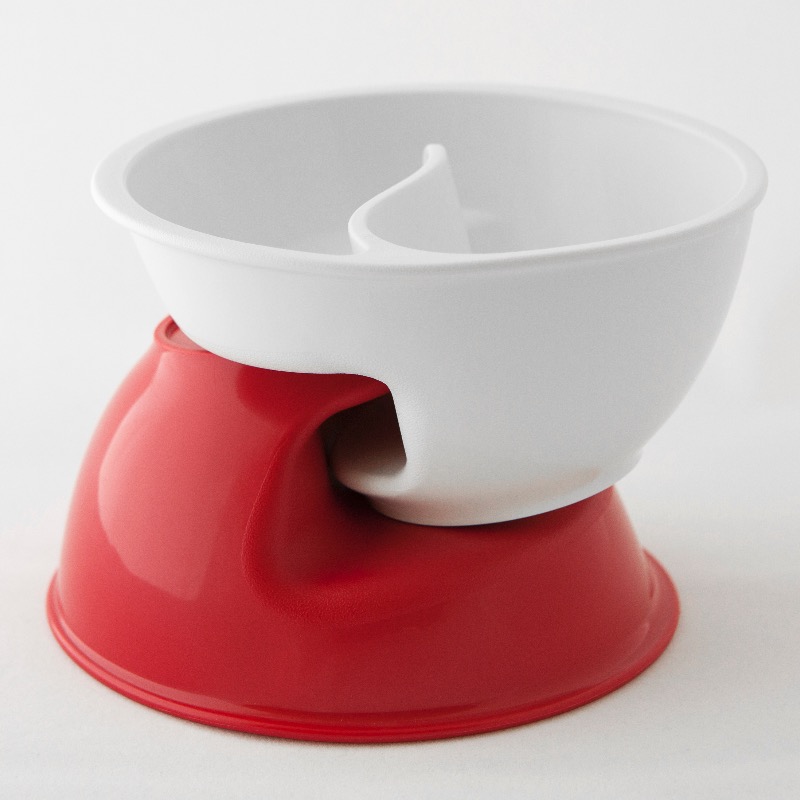 ---
What sizes are available?
---
The Obol is available in two sizes; 1) Large Double Serving: (Big appetites and teenagers)
This is a big bowl.
8" diameter
1.75 cups top section (this is double standard serving size on cereal box)
2 cups bottom milk section
2) Regular Single Serving: (Easy to hold, perfect size for kids) *most popular
7" diameter
1 cup top
1 cup bottom
---
Helpful tip!
---
Start with some cereal in the bottom section,

Then just swoop 'n scoop from the top section in one simple motion as needed.
Enjoy crispy cereal bite after bite.
---
---